Special Team Services (STS)
Special Team Services (STS)
ES-Defense Red Team Services (RTS) conducts thorough, high-quality, and customized security evaluations using numerous proprietary systems and algorithms, supported by extensive analysis of advanced threats through a dynamic, robust database of malicious codes.
We incorporate in-depth research into our services, from the development of innovative technology to the creation of tailor-made malware and exploits, to enhance our assessment capabilities. ES-Defense performs a comprehensive assessment of your security environment to identify existing gaps and eliminate the most critical vulnerabilities in your most valuable assets. We assist with both short-term remediation and long-term strategic planning.
Our methodologies and processes leverage extensive industry expertise gained from over two decades of cybersecurity experience, helping you mitigate risk while minimizing investments to establish a robust security posture. We operate as an extension of your internal security team, adapting our services to suit your requirements.
Penetration Testing & Ethical Hacking Tests
ES-Defense successfully simulates complex attack scenarios carried out by our team of skilled ethical hackers, who are well-versed in the most advanced techniques employed by attackers. Upon project completion, you receive a practical report detailing the findings, exploitation outcomes, and recommendations.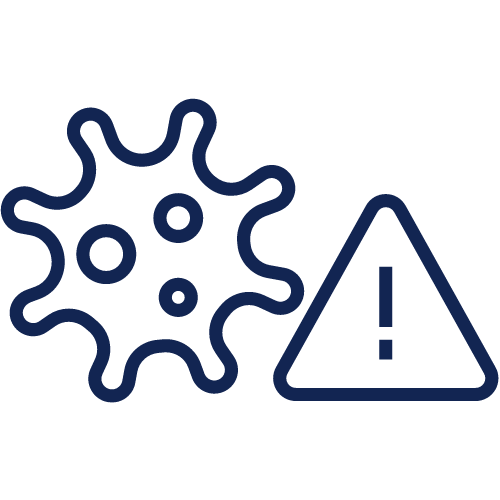 Vulnerability Assessment
ES-Defense conducts precise internal and external evaluations, both authenticated and non-authenticated, covering network devices, servers, endpoints, web applications, and databases, whether on-premise or in a cloud environment. This helps you manage your risk and enhance your security posture. Intelligence serves as an aid for informed decision-making. It is essential for intelligence to be meaningful, and artificial intelligence assists in deriving meaning from the data.
Forensic Analysis
ES-Defense digital forensics investigators employ diverse methodologies for data forensics, including decryption, advanced system searches, reverse engineering, and other data analysis techniques to identify the root cause and consequences of an incident. Our experts preserve evidence by adhering to industry best practices and maintaining the chain of custody.
Application Security Testing and Code Review
ES-Defense evaluates the security of your software by examining secure coding practices, potential vulnerabilities, and best practices. Application Security Testing (AST) covers a broad range of applications, including web-based, standalone, and mobile apps, where adherence to proper coding practices is crucial.
Advanced Cybersecurity Training
ES-Defense employs a group of specialists in the field to ensure that your staff stays informed about current security trends. ES-Defense offers customized cybersecurity education, ranging from security awareness to software security development, to suit your particular requirements and audience.