Governance, Risk and Compliance (GRC)
Special Team Services (STS)
ES-Defense leverages 20 years of experience to support you in improving your cybersecurity posture, decreasing your information security risk, and facilitating compliance. Our range of capabilities includes risk assessments and compliance with regulatory and industry standards such as PCI DSS, GDPR, ISO 27001, FFIEC, SOX, HIPAA, and others. We provide our clients with comprehensive recommendations to satisfy regulatory and compliance requirements, streamlining the entire process.
Our team of security consultants collaborates with your organization to establish an actionable plan for optimizing IT resources, ensuring your compliance and protection. We furnish thorough reports of any security consulting or assessment conducted and rely on best practices to suggest the next steps.
Our security consultants possess extensive and varied industry expertise to assist you in minimizing your investments and establishing a strong foundation for your strategic cybersecurity initiatives. We function as part of your internal security team, adapting our services to fit your needs.
Risk Management & Compliance
ES-Defense's security consultants guarantee that critical issues are resolved appropriately and establish an effective risk management process based on the ISO 27005 standard. We support you in establishing a strong foundation for meeting your compliance obligations around industry standards like PCI DSS, GDPR, ISO 27001, FFIEC, SOX, HIPAA, and more.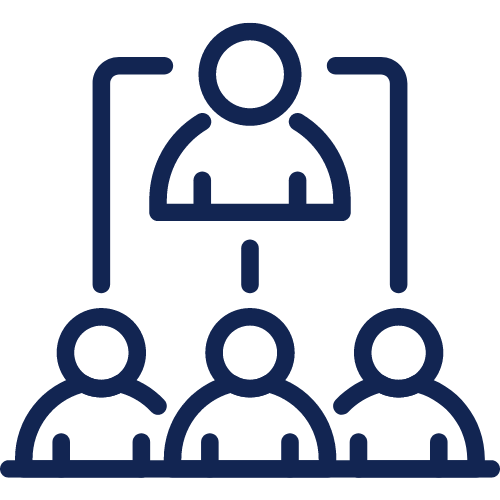 PCI Assessment & Consulting (QSA and ASV)
ES-Defense is a leading PCI Qualified Security Assessor (QSA) and PCI Approved Scanning Vendor (ASV). As the established worldwide authority in PCI compliance with more than a decade of PCI certification expertise, we have collaborated with merchants, payment processors, service providers, card brands, and acquiring banks.
Data Discovery, Mapping & Classification
ES-Defense has the capability to track the data's path from origin to destination. By narrowing down the data's scope, we can concentrate on what needs to be protected. We assist you in comprehending the location of sensitive data and labeling it appropriately. The process for guaranteeing proper data management ranges from identification to data classification.
Business Continuity Planning
ES-Defense adheres to different Business Continuity standards, such as ISO 22301, to provide guidance on the challenges you may encounter. Overcoming difficult times necessitates planning and processes. We develop a prevention and recovery system from possible disruptions and establish resilience as a result of meticulous preparation.